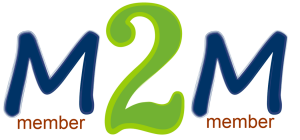 The Member 2 Member Discount program encourages our members to save money and help support our local economy by choosing other members for their business and personal needs.
An official Member 2 Member discount card will be mailed to each member upon payment of dues. This card entitles you to valuable discounts on everything from dining to shopping to professional services.  There is no fee to participate and members simply show their card to receive the discount.
American Red Cross - Free Fire Safety & Ready Preparedness information for your business
B & B Dodge C.J.D.R. - 25% discount on any Mopar Vehicle Protection Plan
Bluestone Environmental Inc. - 10% off Environmental Phase I Assessment
Encore Outdoor, LLC - Free 7 days of Digital Billboard Advertising for new member grand openings at any of our digital billboard locations.  Free graphic design for creative. Complete details in printed member2member packet.
Lackawanna College-Lake Region Center - One time only Waived Application Fee
Ostrander Design - $100 Discount on New Home or Commerical Plans. This is good for Residentail or Commercial, but is limited to complete set of plans.  Plans for an addition would be a $50 Discount
Projan Cleaning & Restoration- One time discount of 25% on Commercial carpet cleaning
St. Tikhon's Monastery Bookstore - 10% Discount on and in-store purchase.  Doesn't apply to online orders.
1st Klas Marina - 10% off all parts and accessories excluding electronics; 10% off a one-day boat rental. Excludes weekends and holidays.
The Alpine Inc. - 10% off dinner entrée for Chamber Members
American Red Cross - Free 10 year lithium battery Smoke Alarms installed in your home. Call 570-234-2705
Apple Day Spa & Hair Restoration Salon - 20% off any first time service (one service per visit, max discount $20)
Ben Rinker Electrical Contracting - $500 off complete whole house automatic generator system
Besko Outdoor Media - Discounted Digital or Classic Billboards & signs
C & S Stables - 10% off purchase at tack store
Carbondale Grand Hotel - 10% off meal at Ambers Restaurant - $119 May - Oct room rates - $89 Nov - April room rates
Elegante Restaurant - 15% Discount towards your entire check (dine-in only; back room private party not included)
*The Hearing Center of NEPA - 10% discount on all hearing aids, accessories, supplies and batteries
Lake Region IGA Supermarket - Chamber members receive a 5% discount towards Grocery total and any member who refers a new member to join the Chamber will receive a $25 Gift Card.
*Lakerun Learning Center - Will wave the $25 registration fee for Chamber members enrolling their children at Lakerun Learning Center.
Lighthouse Harbor Marina - 10% discount on retail priced items and activities
Little Creek Lodge, LLC - 10% off of a 90 day extended care drug and alcohol treatment
NKG Photography LLC  - 20% off one hour of commercial photography - drone or digital photography - head shots, social media advertising, real estate
*North of the Border Fireworks  - High Roller Status - 3 for 1 pricing everyday year round
Northeast Accessibility, LLC - 10% discount off Stair Lift or Wheelchair lift installation - 10% off any custom ramping solutions
Pirate's Cove Marina- 10% discount on parts and accessories; excluding electronics
Pocono Construction Management - Member Discount varies per project
Projan Cleaning & Restoration - 10% off Commercial Carpet Cleaning
Red Maples Golf Course - $1.00 off per person, not valid with other discounts or on Holidays.
Re/Max Wayne - Free home price analysis.
Rent-E-Quip, Inc - 10% off rentals Monday - Friday. Equipment Division only (not Rent-E-Vent/party division). Not valid with any other offer or promotion.
*Roadhouse Camper & RV - 10% discount on parts and accessories
Seaman's Marine Inc. - 10% discount on parts and accessories; excluding electronics
The Tri-County Independent - Become a NEW Subscriber at regular rate and get an additional 13 weeks FREE - $25 off any advertising buy of $259 or more.
VanGorders' Furniture - 10% discount to fellow Chamber members
Wayne County YMCA - $40 joiner fee waived for 1 year membership
WJFF Radio Catskills - Underwriting discount from WJFF to members.
* Indicates New Offer